Hardwood Flooring
columbus ohio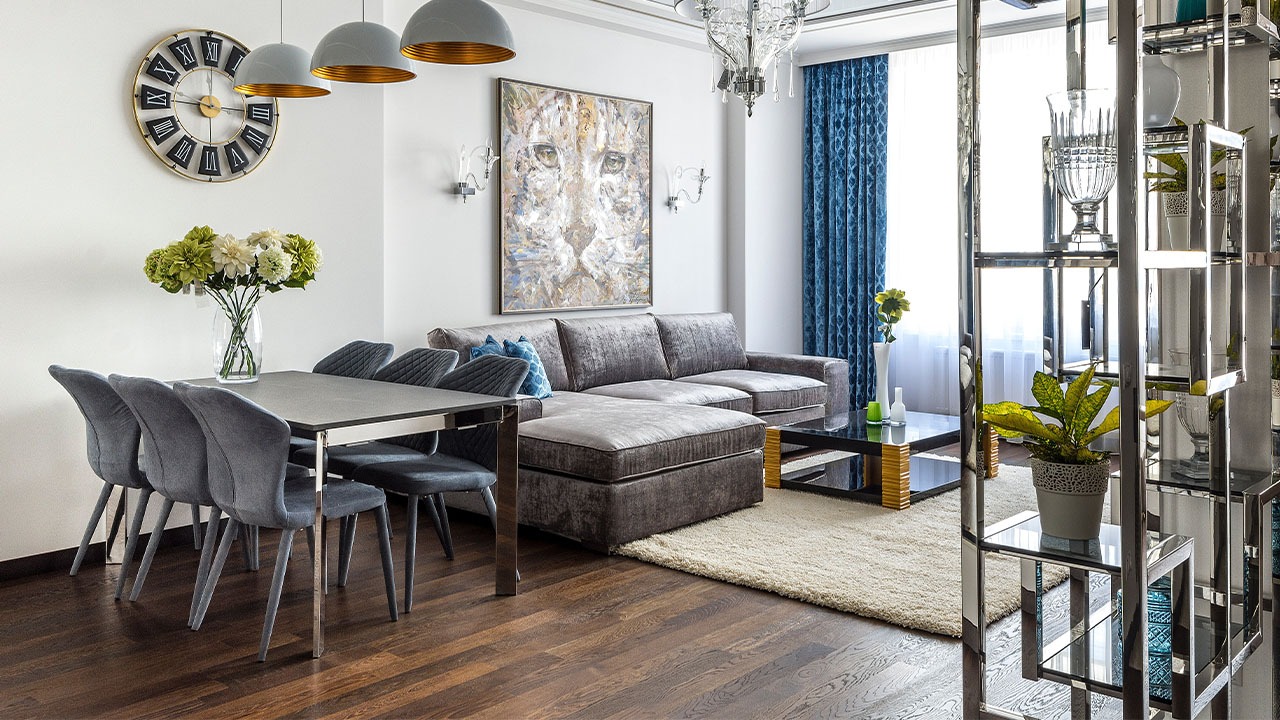 HARDWOOD FLOORING
Hardwood floors make homes look wonderfully regal; however, they can get scratched and dull as they age. Hardwood flooring can take 10 to 12 complete sanding and refinishing jobs during its lifetime. On the other hand, engineered wood flooring can be refinished once or twice, depending on the thickness of the hardwood veneer. It is tempting to refinish these floors yourself since you will save a lot of money by doing so, but mistakes can delay your work big time and will cost you more than you thought you saved.

Despite all this, having hardwood floors for your home is a big win. It has a longer lifespan than other flooring types and can keep your home's atmosphere warm and welcoming. Hardwood Flooring Columbus Ohio can help you install new hardwood floors or even repair damaged ones. We offer a variety of services related to hardwood flooring and have helped numerous households with theirs.

WHAT TO EXPECT FROM US

Installing hardwood floors would be easy. Hardwood Flooring Columbus Ohio has expertly installed hardwood floors in their many years in the industry. Apart from installation, we also provide repairs and maintenance work for hardwood floors such as plank replacements and refinishing.

When our team refinishes your hardwood floors, we advise our clients to vacate the place since the refinishing job would be dusty and noisy. We give this advice in advance to ensure that they can prepare a place to stay before the refinishing job starts. Although our team does not usually make a huge mess when refinishing hardwood floors, we still do this as a precaution and ensure that our clients are comfortable while we do the work. Our team will do buffing if the floor has minimal scratches and signs of wear on the surface. In this situation, surface damage does not indicate damage to the wood underneath it. It would be easy for the team to clean the surface of the oil and other dirt to avoid blotching, then buff the topcoat and refinish with a water-based or polyurethane floor finish. As for floors that sustain massive damage due to age, sanding and refinishing would be the only way to restore them. This method also gives us a chance to change the color of the hardwood floor, especially if it is badly stained. After sanding down to bare wood, we fill cracks with color-matched wood filler, then apply the stain, allowing it to dry thoroughly before applying two to three coats of finish.

All this work would depend on the size of the floor area. If the floor is vast and immense, it will take some time to refinish versus smaller floor areas. The flow of the schedule and the work to be done would be given to the client for transparency. Despite the work being done by us, we make sure to involve the client to get them in the know. We also make sure that they are given great advice on maintaining their hardwood floors and prolonging their lives.

When it comes to hardwood floor installation, we also do almost the same process except we start with measuring your home's floor area and installing the wood planks as carefully as possible so as to not create gaps and crevices that can be a place where dirt can get stuck and later damage the flooring. With the proper polishing and solution application, your floors would be protected and ready to face foot traffic for a long period of time.

CONTACT HARDWOOD FLOORING COLUMBUS OHIO

Hardwood floors can be a challenging flooring type to deal with. Let Hardwood Flooring Columbus Ohio help you install yours. If you want to know more about the services we can provide you with, do not hesitate to call us. We also have an office where you can see the different hardwood floors on display. Visit us and see what magic this flooring type can do to your home.

Give us a call today!